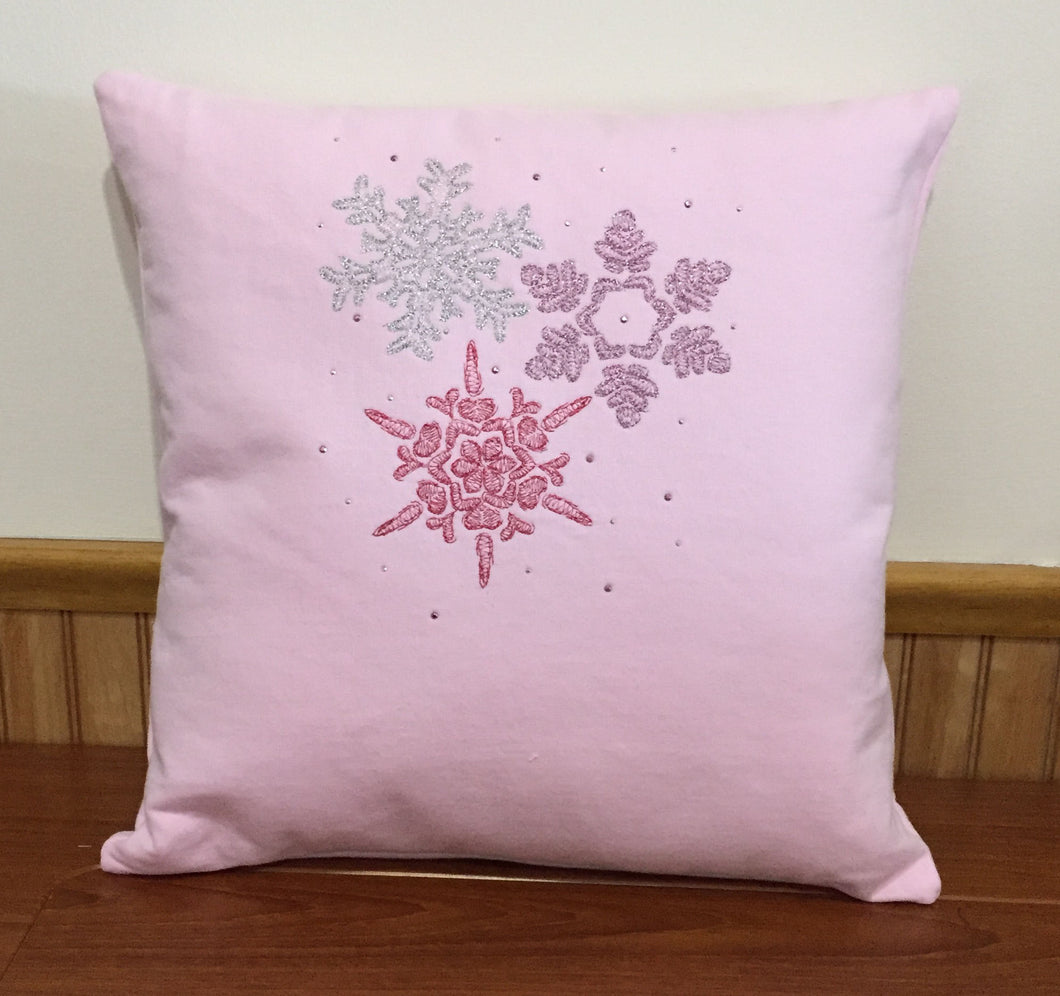 Easy Peasy Sweatshirt Pillow Cover (digital download)
This is a step-by-step pattern that tells you how to take a sweatshirt and convert it into a very cool pillow cover. Need a gift or a companion piece for a t-shirt quilt? This is perfect, and it's quick and easy.
It's perfect for all serger users from novice to advanced.
My serger techniques students loved it!
It can also be made using only your sewing machine.
It incorporates the sweatshirt's ribbing into the cover back.
You can use a pullover sweatshirt with a kangaroo pocket.
You can easily make pillow covers for 12/14/16/18 inch pillow forms,
depending on the size of the sweatshirt used.

To print the pattern, first print the first page (the cover) by itself. You can conserve paper by printing pages 2 and 3 using your printer's two sided printing option, and choosing flip on short side.
Want to use this to teach a class or workshop? Please contact me for a teacher's rate on the printed version. All students are required to purchase a copy of the pattern.