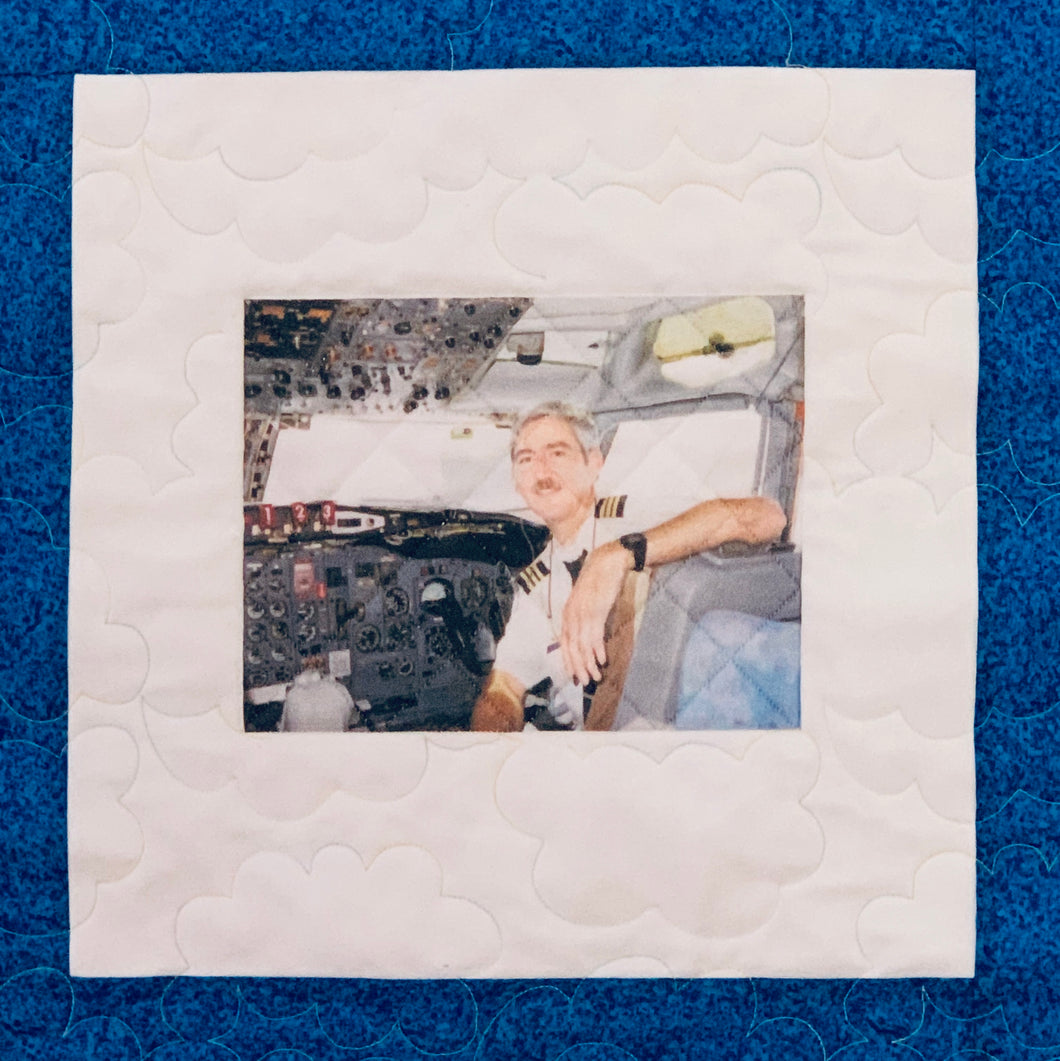 Direct-to-fabric photo printing
This is a 1985 photo that was printed directly to knit fabric for use in a t-shirt quilt. The quilting over the photo was done using clear thread to stabilize the fabric, but it does not detract from the photo.
Photo printing is best handled by contacting me to discuss your project, instead of adding an item to shopping cart. There are a lot of variables to consider!